Spotify is now available in more countries than ever, offering both free and paid, ad-sponsored plans. I love Spotify because it has a huge library of music and it's universally available on almost all platforms – Android, iOS, Windows, Mac, Linux, Xbox, Playstation, Roku, Fire TV. It's everywhere. You can also integrate Spotify with smart speakers which makes music playback even more convenient.
However, for a very long time, I couldn't link my Spotify account to Google Home or Assistant. When I ask Google Assistant to play soft jazz or white noise or whatever, it launches Youtube which is not a music app. It's apparently because Spotify isn't available in my country of residence.
Advertisement – Continue Reading Below
But this is not true as Spotify has recently launched in Uganda. The inability to link Google Home to Spotify left me very frustrated until recently. I know many people have a similar problem. I can't guarantee this will work for you, but here's what I did.
Clear your location data on Google Home. Go to Google Home App > Home app settings > Clear app location. Google may have already cached your current location, so even if you're using a VPN, it will ignore your masked IP address and use your saved location instead.
Restart your smartphone if that's what you're using to set up Google Home with Spotify. This completely erases all cached data, time preferences, and settings.
Connect to a VPN with US location. Even if Spotify is available in your country, the Google Home app or assistant may not allow you to link your account. This feature is only available in a few select countries, including the United States. Start by connecting to an American VPN. In my case, I used ExpressVPN.
Open the Google Home app again and tap the plus sign (+) in the upper left corner and select Music. You should now see a list of music services, including Spotify, Youtube, iHeartRadio, Apple Music, Pandora and Deezer. Select Spotify and link it to your Google Home app.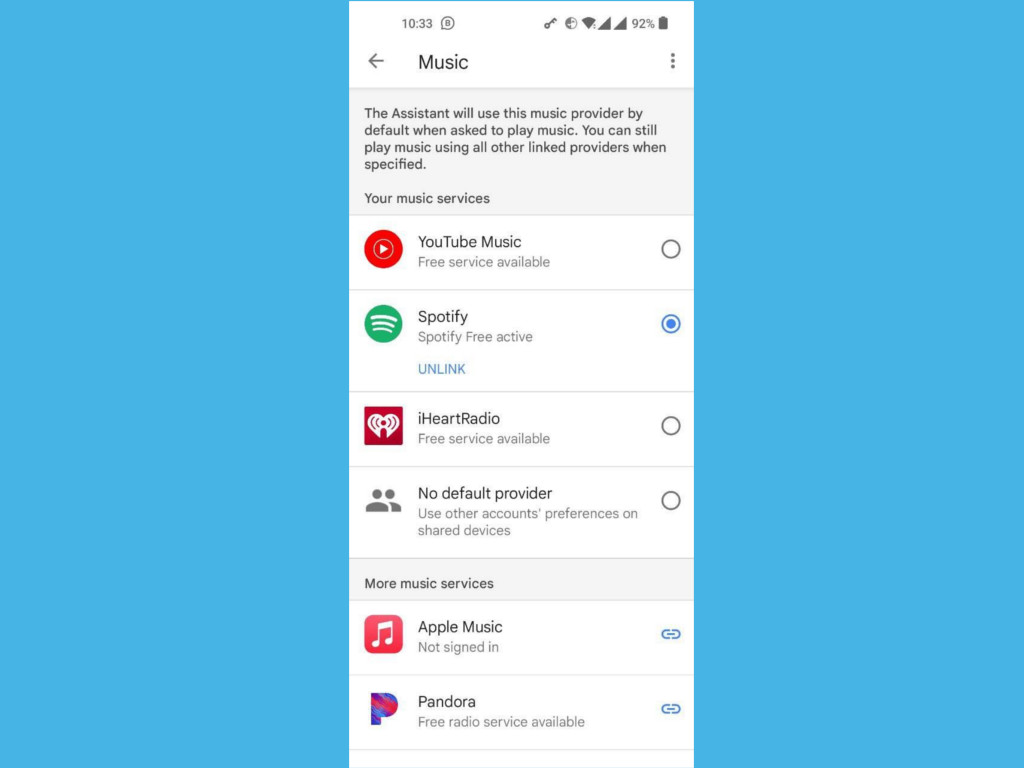 That's it. These steps may or may not work. Also try changing your country to USA under your profile in Spotify settings on their website. Now you can ask the Google Assistant on your smartphone or Google Home Mini/Next or any Google Assistant-enabled smart speaker to stream music. It will query Spotify instead of the default Youtube app. Once your Spotify is linked to your Google Home app, you no VPN needed to continue streaming directly through the wizard.
Related